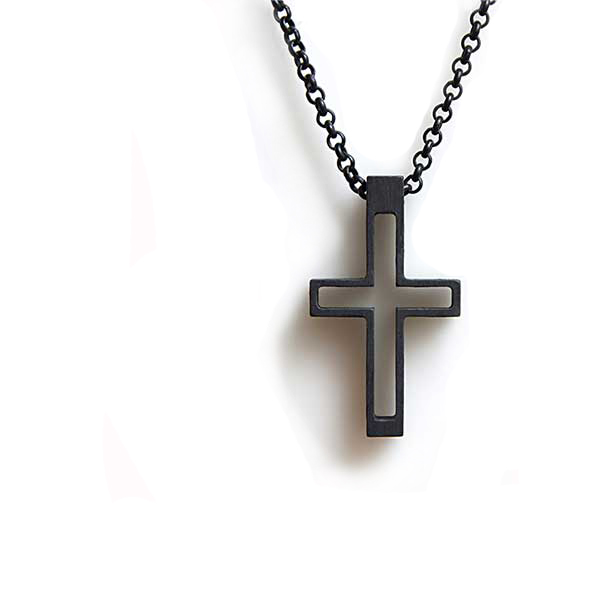 Necklace K3 cross in gunmetal black with black copper chain
This unique pendant is an unisex jewelry with its black chain coated with a mix of copper and black which makes it look stunning good when its worn, where the finish shows both copper and black.

Hand crafted in high quality aluminum.

All products are available only here, not available in physical shop.

K3 Cross Black matte
Material: Aerospace aluminium
Finishing: Raw stone ground, black anodized.
Dim: approx. W=23 H=40 mm / W=0,91 H= 1,58 Inch T= 8 mm

Chain: black oxided copper, Length: approx. 47 cm / 18,5 inch.

Delivery time: 3 - 15 days inside European Union

Delivery: Outside European Union klick here
70:- Euro excl.VAT 56:-