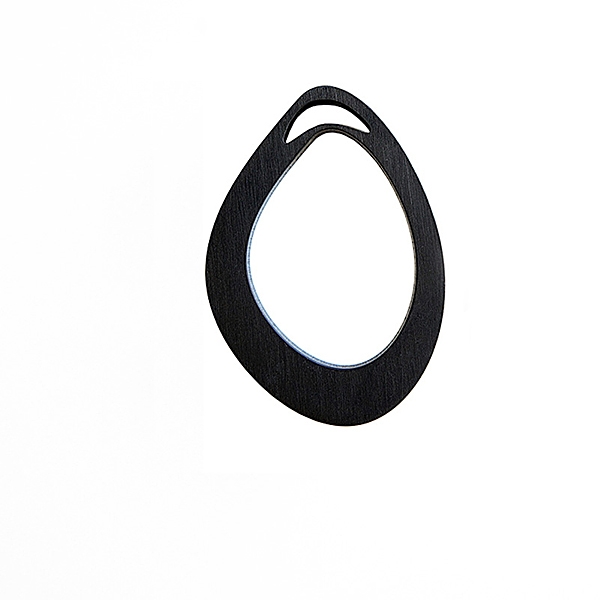 Pendant

S1 in metal black and with matte surface

With its grounded flat surface gives the necklace an really nice fashion style to the outer satin black color, this jewelry is an eye catching necklace with an clean expression.

Hand crafted in high quality aluminum.

All products are available only here, not available in physical shop.

S1 Black matte
Material: Aerospace aluminium
Finishing: Raw stone ground and brushed, black anodized
Dim: approx. W=46 H=66 mm / W=1,82 H= 2,6 Inch T= 8 mm
Hose: Black silicone hose

Size: Hose length appr. 47 cm / 18,5 Inch, adjustable to correct size.

Delivery time: 3 - 15 days inside European Union

Delivery: Outside European Union klick here
95:- Euro excl.VAT 76:-